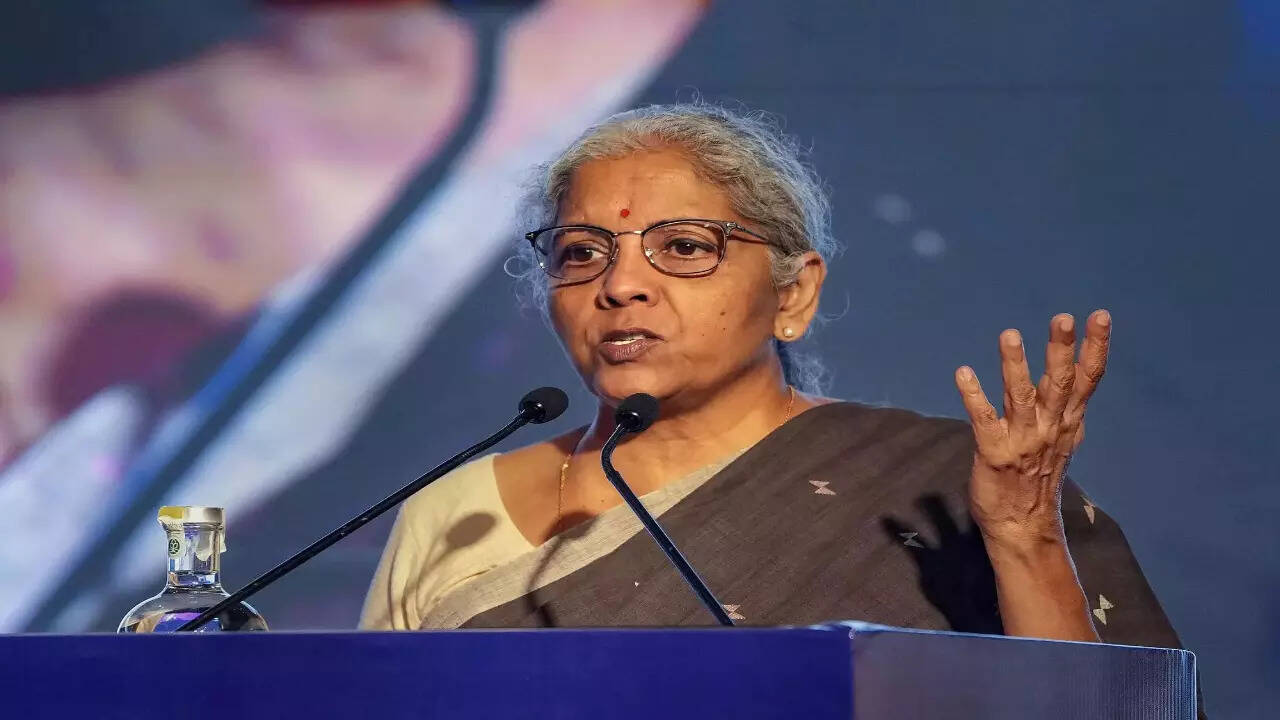 COLOMBO: Union
Finance Minister
Nirmala Sitharaman on Friday appreciated the State Bank of India (SBI) for becoming the first foreign bank in
Sri Lanka
to successfully launch a pathbreaking direct Sri Lankan Rupee-Indian Rupee trade. Sitharaman, who is on a three-day official visit to the crisis-hit island nation, along with P.S.M. Charles, the Governor of Northern Province, inaugurated the second SBI branch in Jaffna.
SBI Chairman Dinesh Khara and Gopal Baglay, India's High Commissioner to Sri Lanka, were also present during the event.
"The Union Finance Minister appreciated that SBI became the first foreign Bank in Sri Lanka to successfully launch pathbreaking direct LKR-INR trade," the ministry said on X.
"This initiative has gained momentum and found currency among local corporates, besides giving vital support to the Sri Lankan economy by giving an option to importers of Sri Lanka without dependency on the US Dollar," the ministry said.
"Being the oldest bank in Sri Lanka, SBI is steadily scaling up its remittance services by leveraging a strong digital platform, which includes the SBI Sri Lanka YONO app and online banking, alongside its traditional in-branch operations," it said.
Sitharaman noted that the branch at Jaffna would cater to emerging business potential in the Northern Provinces of Sri Lanka.
The finance minister had inaugurated another SBI branch in Trincomalee on Thursday.
During her visit to Sri Lanka, Sitharaman met President Ranil Wickremesinghe and also called on the powerful Buddhist clergy in the central town of Kandy.
Sri Lanka is a predominantly Buddhist nation.
She also met Prime Minister Dinesh Gunawardena and leaders of the Indian-origin plantation community.
The finance minister also visited Jaffna Cultural Centre and Jaffna Public Library during the last day of her official visit to Sri Lanka on Friday, the
Ministry of Finance
said on X.
The foundation stone of the Jaffna Cultural Centre building was laid by Prime Minister Narendra Modi in March 2015, during the first such visit by an Indian Prime Minister to Jaffna.
The Jaffna Cultural Centre, a state-of-the-art facility to foster arts and promote cultural pursuits in the Northern Province of Sri Lanka, is built with Indian grant assistance of USD 12.6 million.
During the visit to the India corner at the Jaffna Public Library, Sitharaman paid her respects to the former President of India, Dr. A.P.J. Abdul Kalam, and Tamil poet and philosopher Thiruvalluvar, the ministry said.
Sitharaman was in the island nation to participate as the Guest of Honour in 'NAAM 200', organised by the Government of Sri Lanka on Thursday, to commemorate the 200th anniversary of the arrival of Indian-origin Tamils to the island nation.