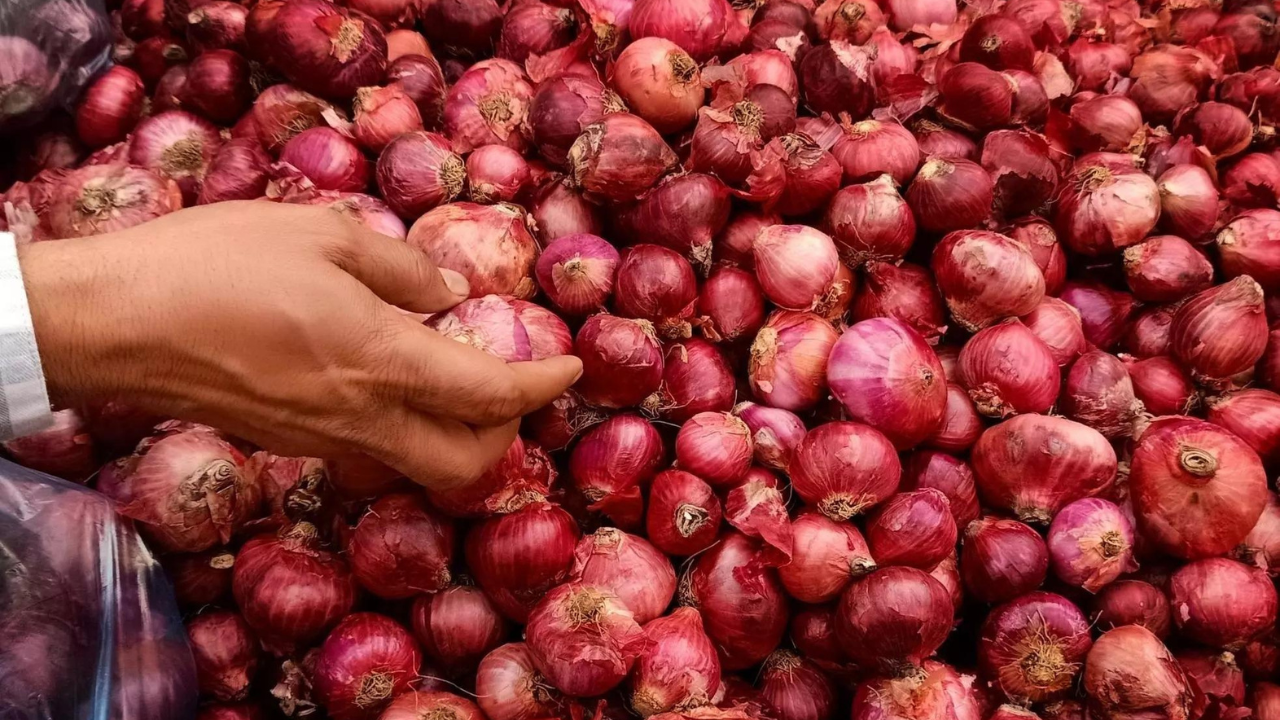 NEW DELHI: After realising that government intervention of selling onion in retail market has made a better impact on cooling prices, the consumer affairs ministry will now sell higher quantities of onions at a subsidised rate of Rs 25 a kg in targeted cities from its buffer stock rather than releasing them in the wholesale market.
Union consumer affairssecretary Rohit Kumar Singh told TOI Thursday they will offload around 1 lakh tonne of onions in the retail market during this month."We will identify cities based on the data and the historical price trends. Our retail interventions have brought down prices in cities," he said.
Officials said the sale of onions by government cooperatives have cooled down retail prices in cities such as Indore, Bhopal, Raipur and Jaipur.
Meanwhile, the wholesale price of onions at Delhi's Azadpur mandi, Asia's largest wholesale market for fruits and vegetables, has plunged to Rs 30-40 per kg compared to 60-65 per kg last week. However, the impact of this in the retail market is yet to be seen. Officials said they expect prices to cool down in the next few days across all cities.
Traders said the wholesale prices have fallen because of the government intervention of fixing the minimum export price (MEP) of $800 per tonne on onion on October 28. Moreover, fresh crops have also started arriving in mandis.
The FCI Friday also sold 2.9 lakh tonnes of wheat from its buffer stock, taking the total e-auction of the cereal to 30 lakh tonne under the open market sale scheme (OMSS). The government aims to sell 100 lakh tonne of wheat via OMSS till March 31, 2024 to boost domestic supplies and curb prices.