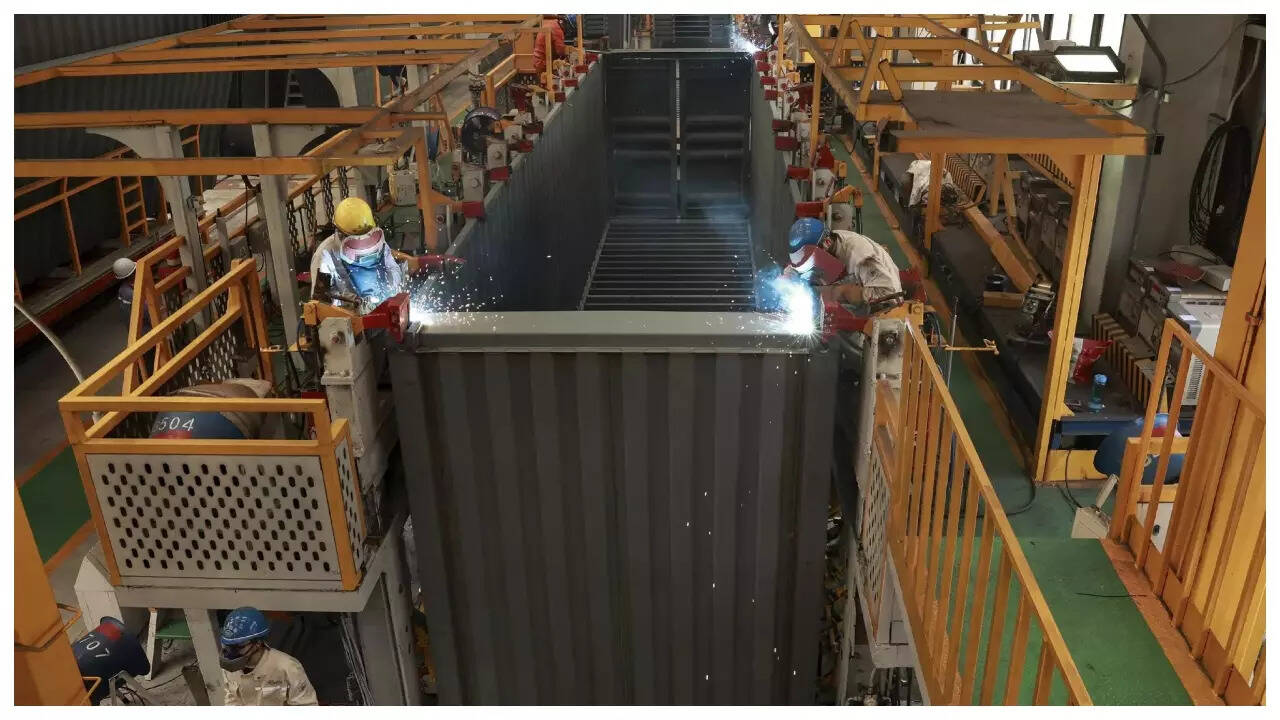 China's factory activity fell back into contraction in October, while an expansion of the services sector unexpectedly eased, signaling that the economy remains fragile and is in need of support.
The official manufacturing purchasing managers index fell to 49.5 this month from 50.2 in September, according to a statement from the National Bureau of Statistics on Tuesday.That compares with an estimate of 50.2 in a Bloomberg survey of economists.
The non-manufacturing gauge, which measures activity in the construction and services sectors, declined to 50.6 from 51.7, lower than the forecast of 52. The 50 level separates growth from contraction.
While the data is affected by seasonality due to an eight-day public holiday at the beginning of October, it also shows market demand remains weak. The new orders index under the manufacturing and non-manufacturing PMIs were both below the 50-point mark, indicating a contraction in demand.
"Part of the decline was due to seasonality, but it was still somewhat disappointing after taking into account that," said Michelle Lam, Greater China economist at Societe Generale SA. "It shows that the recovery remains fragile, and the reopening recovery could be coming to an end after the holiday season."
Investors have been looking for evidence that China's recent stimulus measures are shoring up an economic recovery that has been challenged this year by weak consumer and business confidence and an ongoing property crisis. The government this month announced more support for the economy, including issuing extra sovereign debt and raising the budget deficit ratio.
"Given the downside surprise, the authorities will still need to deliver growth supportive policy," said Raymond Yeung, chief economist for Greater China at Australia & New Zealand Banking Group Ltd.
The eight-day Golden Week holiday at the beginning of October bolstered travel and tourism activity, but disrupted factory production. The number of people traveling rose 4.1% from pre-pandemic levels, while domestic tourism revenue only nudged past that in 2019.
"China's economic activity fell to an extent, and the foundation for a continued recovery still needs to be further solidified," NBS senior statistician Zhao Qinghe said in a statement accompanying the data release.