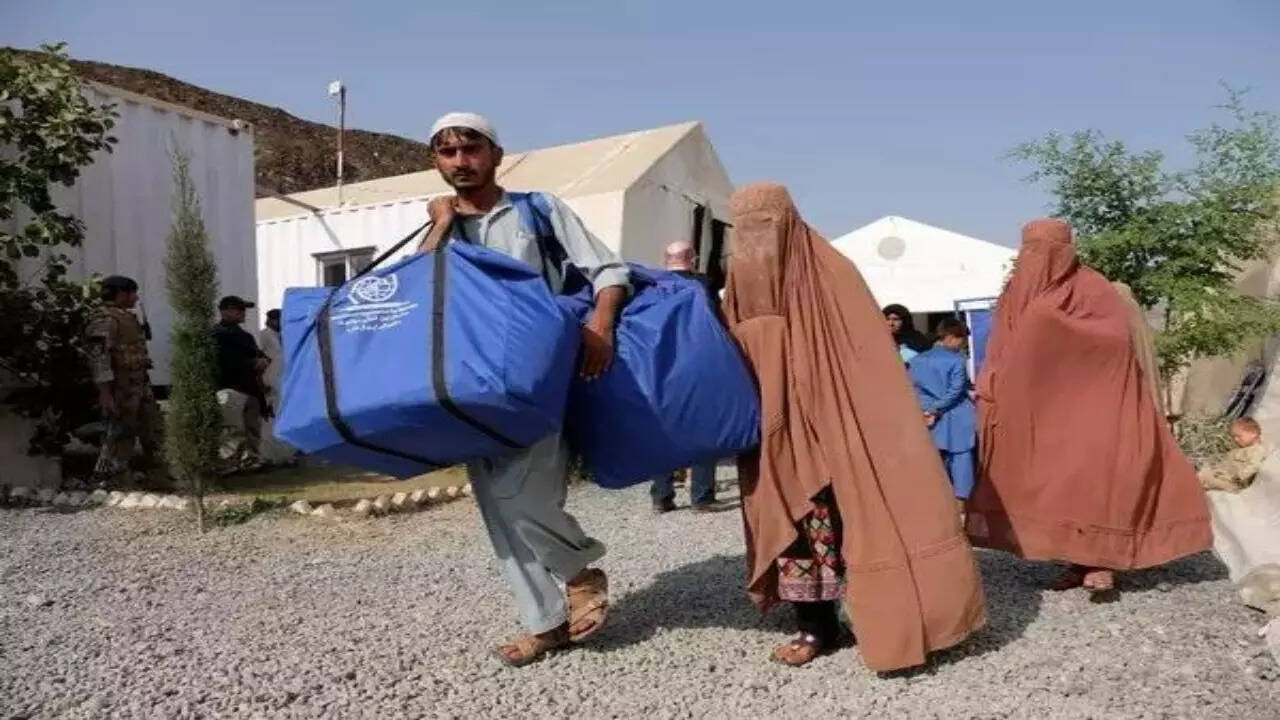 QUETTA: The Pakistani and Afghan government officials on Tuesday discussed border management issues as well as the smooth evacuation of illegal Afghani citizens living in
Pakistan
.
The Pakistan government has announced that all Afghani nationals living in Pakistan illegally must leave the country by November 1 after which they will be forcefully sent back home by authorities.
Jan Achakzai, the Balochistan caretaker information minister, said Pakistani border management officials and representatives from the
Taliban
Islamic Emirate of
Afghanistan
in the meeting discussed the provision of facilities to Afghans crossing the border, including patients, and also the smooth and organised evacuation of illegal Afghan refugees.
Deputy Commissioner, Chaman (the border crossing town with Afghanistan in Balochistan), Raja Athar Abbas, and the Frontier Corps Commander, Chaman Umar Jabbar, also attended the meeting in which recent border management issues were also discussed.
"There was also a strong emphasis on the challenges faced by patients at the border," Achakzai said.
"This reflects a collective effort to manage the humanitarian aspects of the Afghan refugee crisis," he said.
Thousands of Afghan refugee families have already crossed over to Afghanistan via the Chaman border, said Achakzai, adding that there was a daily outflow of hundreds of illegal refugees.