Germany's economy is projected to dislodge Japan's as the world's third largest in 2023, helped by a slide in the yen against the dollar and euro.
The
IMF
's latest projections estimate Germany's nominal GDP at $4.4 trillion this year, compared with $4.2 trillion for Japan. That would leave Germany lagging only the
United States
and China in terms of economic size.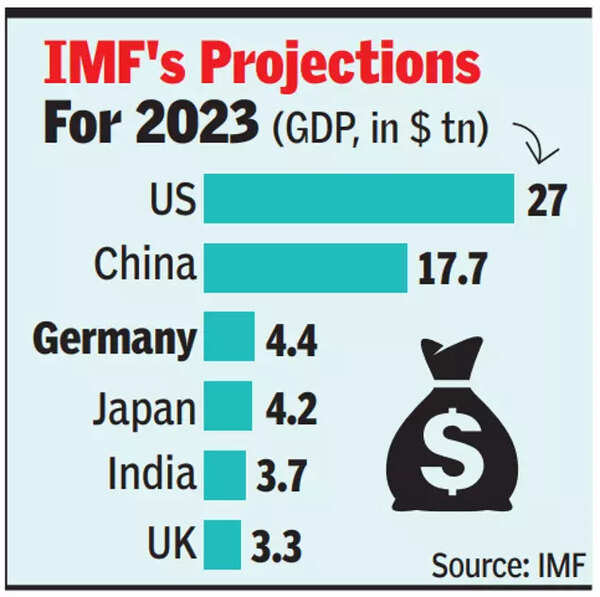 The projections come as the yen teeters close to the 160 mark against the euro and remains within striking distance of the 33-year low against the dollar that sparked a second round of currency intervention in October last year. The euro last reached 160 yen in August 2008.
The yen weakness has largely been caused by fundamental differences in monetary policy. The Federal Reserve and the European Central Bank have raised interest rates from pandemic lows to tackle inflation while the Bank of Japan has stayed in stimulus mode as it looks to nurture price growth after years of deflation.
The figures also point to steadier long-term growth in Germany that will concern policymakers in Japan as they mull the details of their latest economic package.