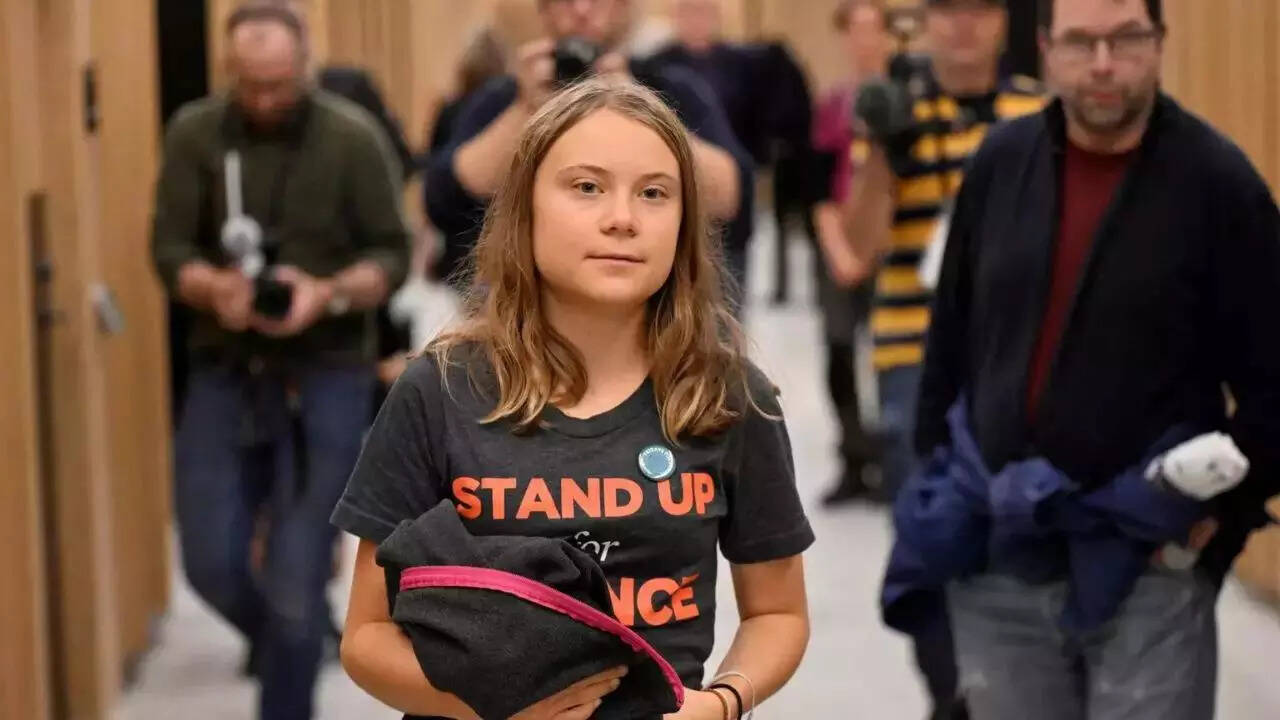 LONDON: Greta Thunberg joined dozens of climate activists outside a central London hotel on Tuesday to disrupt a meeting of oil and gas company executives.
Five people were arrested on suspicion of obstructing a highway during the protest targeting the Energy Intelligence Forum, which is hosting speakers including the chief executives of Saudi Arabia's Aramco and Norway's Equinor as well as the UK's energy security minister.
Protesters attempted to block access to the conference venue, the InterContinental Hotel on Park Lane, by sitting on the sidewalk by the entrance. They held aloft banners and chanted "oily money out" and "cancel the conference," while some lit yellow and pink smoke flares.
Greenpeace
activists abseiled down from the roof of the hotel to unfurl a banner reading "make big oil pay."
The protesters accuse fossil fuel companies of deliberately slowing the global energy transition to renewables in order to make more profit.
"The world is drowning in fossil fuels. Our hopes and dreams and lives are being washed away by a flood of greenwashing and lies," Thunberg said. "It has been clear for decades that the fossil fuel industries were well aware of the consequences of their business models, and yet they have done nothing."
"We cannot let this continue. The elite of the oil and money conference, they have no intention of transition," she added. "We have no other option but to put our bodies outside this conference and to physically disrupt. And we have to do that every time, we have to continue showing them that they are not going to get away with this."
Police said the five people detained were taken into custody and that officers remained on site.
Environmental groups say they will continue to protest throughout the planned forum, which is expected to last three days.
Thunberg inspired a global youth movement demanding stronger efforts to fight climate change after staging weekly protests outside the Swedish Parliament starting in 2018. She was recently fined by a Swedish court for disobeying police during an environmental protest in Sweden.