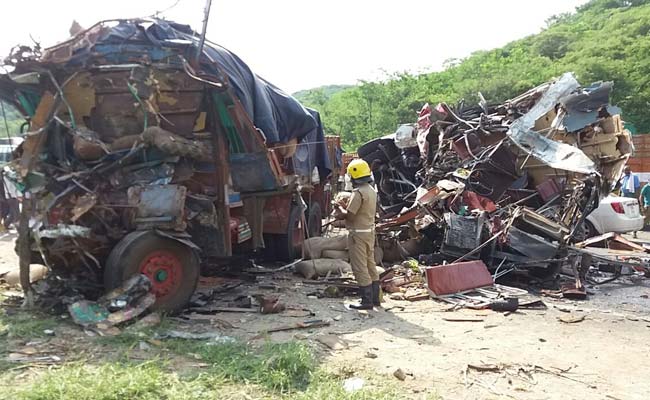 Tiruvannamalai:
Eight persons, including two children, were killed after a car and truck collided head-on near here on Sunday, police said.
While the cause of the accident is being probed, four men and a woman, besides the two children were killed on the spot, Chengam town police said.
The accident occurred on the Tiruvannamalai-Bengaluru highway and the occupants of the car were returning to the Karnataka capital after visiting a temple in Tamil Nadu.
Another woman who was rushed to a government hospital succumbed to her injuries and in total, eight persons were killed, police added.
(Except for the headline, this story has not been edited by NDTV staff and is published from a syndicated feed.)