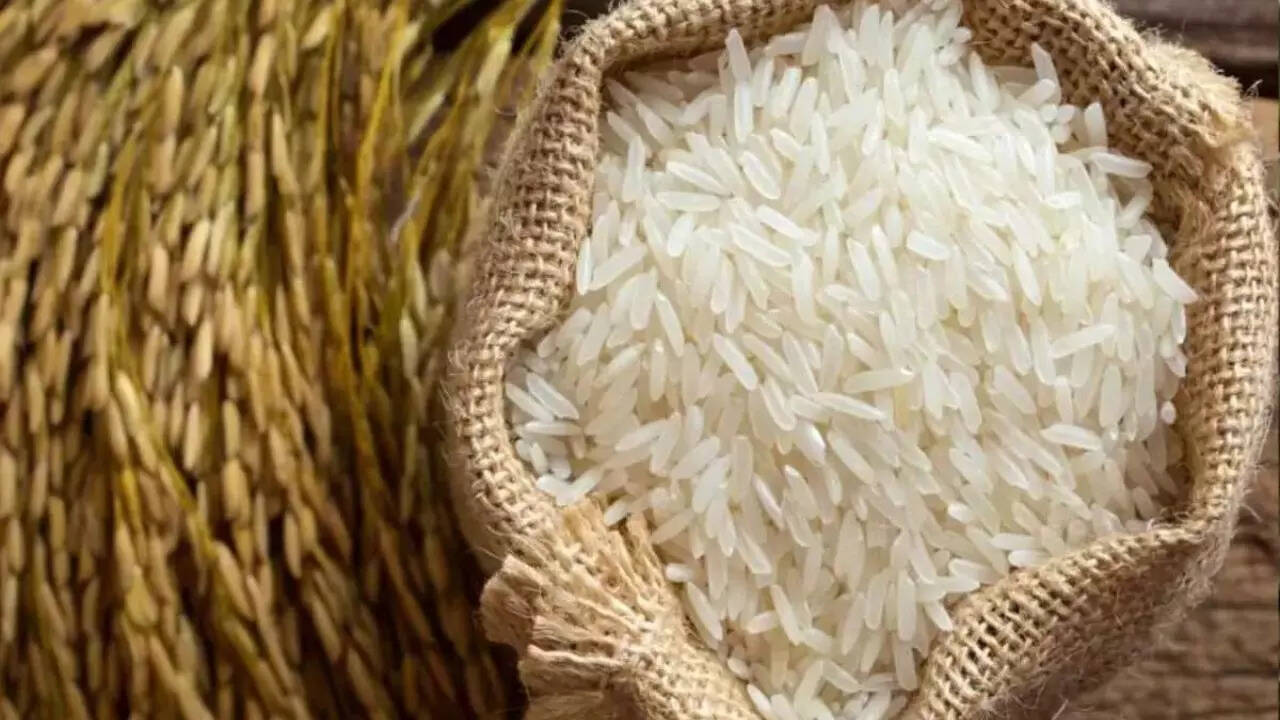 NEW DELHI: The
government
on Sunday said it is actively considering the review of the minimum export price of USD 1,200 per tonne of basmati rice, amid the industry's concern that outward shipments have been affected due to high value. Rice exporters associations have been demanding that this rate should be brought down to around USD 850 per tonne.
In late August, the government decided not to allow exports of basmati rice below USD 1,200 per tonne to restrict possible "illegal" shipment of white non-basmati rice in the garb of premium basmati rice.
On August 27, the commerce ministry directed trade promotion body APEDA not to register export contracts below USD 1,200 per tonne.
In a statement on Sunday,
Ministry of Consumer Affairs
, Food & Public Distribution said the Central Government has taken various steps to boost domestic supply of rice and check prices.
"One of the measures being that contracts for basmati rice exports with the value of USD 1200 per tonne and above only may be registered for issue of Registration – cum – Allocation Certificate (RCAC) effective from 25th August 2023," it added.
Based on the representations received from the rice exporter associations that the high FOB value is adversely affecting the export of basmati rice from India, Food and Consumer Affairs Minister Piyush Goyal had attended a consultative meet with the basmati rice exporters, the statement said.
"Based on the discussions in this meeting, review of FOB price of contract for issue of RCAC by APEDA for export of basmati rice is under active consideration of the government," the ministry said.
The present arrangement will continue until an appropriate decision is taken by the government, it asserted.
According to official sources, India had exported around 45 lakh tonnes of basmati rice during the last fiscal year. In the first half of this fiscal, the country has exported 18 lakh tonnes.
The average export prices of basmati rice stood between USD 850-900 per tonne in 2021 and 2022. This year, it was around Rs 1050 per tonne before the government's August 25 decision not to register contracts below USD 1200 per tonne, they said.
While reviewing this issue, sources said the government would also take into account the price at which other countries, including Pakistan, are selling basmati rice in international markets.
In the statement, the ministry explained that the USD 1200 per tonne value was fixed as "the Government had received credible field reports regarding misclassification and illegal export of non-basmati white rice, exports of which have been prohibited with effect from 20th July 2023."
It had been reported that non-basmati white rice was being exported under the HS code of basmati rice, it added.
"Now, the new crop of basmati has started arriving and there is generally a decline in prices when the new crop starts arriving," the statement said while giving a rationale for the need for the review.
To keep prices of rice under check, the Centre has already banned exports of broken rice and non-basmati white rice. It has also imposed an export duty on par-boiled non-basmati rice.