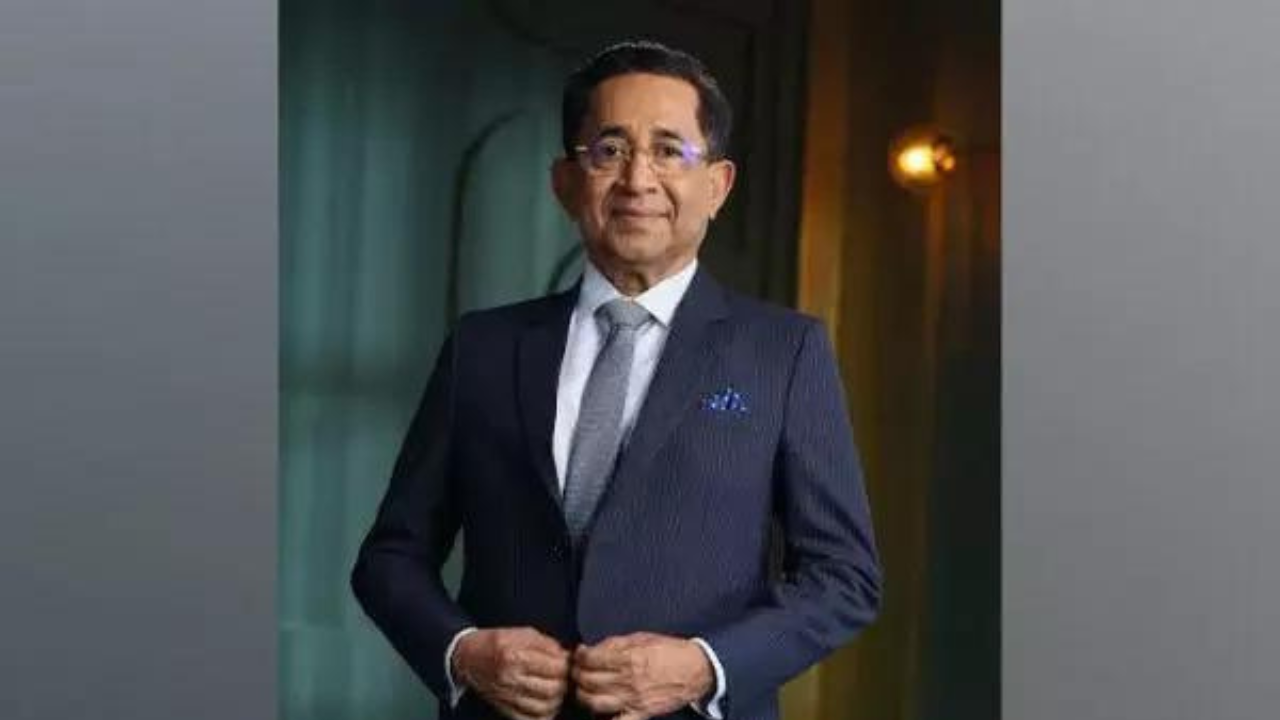 MUMBAI: Joy Alukkas, Chairman and Managing Director of Joyalukkas Group has become the richest Jeweller in India according to the latest 'Forbes List of India's 100 Richest 2023'. Joy Alukkas was ranked as the 50th wealthiest Indian as per the Forbes list. He climbed 19 notches to improve his ranking from 69th in the previous year to 50th in the latest list.
Joyalukkas has reported a turnover of Rs 14,513 crore in FY2023, with a net profit of Rs 899 crore in India. The company is aiming a turnover of Rs 17,500 crore for FY2024 and a net profit of Rs 1,100 crore. The company has 160 showrooms world over of which 100 are in India. It has plans to take the total India showroom count to 130 and is in the process of expanding its North India footprint. The company also plans to invest approximately Rs 2,400 crore spread over the next two financial years to open 30 new showrooms in India and 10 outlets abroad. Joyalukkas owns the world's largest gold jewellery retail outlet in Chennai.
The jewellery retail chain has played a transformative role in the Indian jewellery sector by introducing concepts such as multiple store retail, organized retailing operations, and large format stores which have transformed the business landscape of the once fragmented Indian jewellery sector.
Besides being a leader in the industry and a game-changer, Joy Alukkas is credited for his inherent qualities as a lifelong learner and a contrarian. He embodies decisiveness in his strategy, without succumbing to analysis paralysis. He had successfully navigated his group business business through major global events like the 2008 Global Financial Crisis and the 2020 pandemic, the company statement said.
India's jewellery market is projected to grow from USD 76.77 billion in 2023 to cross USD 100 billion mark by 2027. According to FY 2022 data, 38 per cent of the Indian jewellery market now falls under the organized sector which is projected to rise to 47 per cent by FY 2026.
Joyalukkas is an ISO certified multi-national jewellery group. Alukkas Jewellery branched out into a new brand named Joyalukkas. An organization that started as a small jeweller in Thrissur, has flourished into an entity and today Joyalukkas group has 160 Showrooms across 11 countries with more than 9000 employees. Within the span of a short period, Joyalukkas Group has become the trusted jewellery partner for 10 million customers across the world and have created 1 million exclusive designs. Joyalukkas is a well- known jewellery brand and business that has established itself as one of the market leaders, building the foundation for the next level of growth.