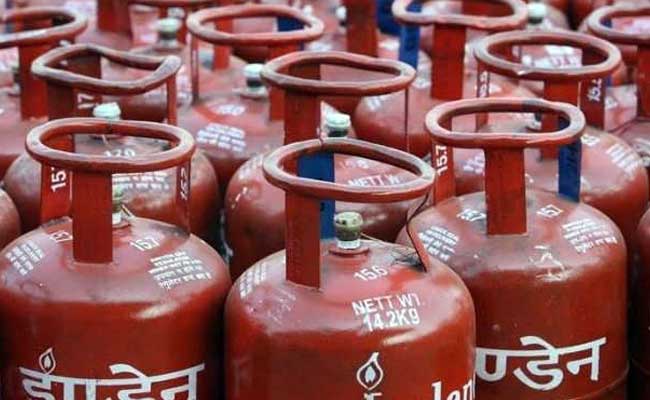 The central government on Tuesday slashed the price of a domestic LPG cylinder by ₹ 200. The union government has been facing criticism over rising inflation and its impact on households. 
Notably, the reduction in prices of the LPG cylinder has come ahead of the Assembly elections in five States and the Lok Sabha election scheduled in 2024.
Anurag Thakur, Minister for Information & Broadcasting,  said, "On the occasion of Raksha Bandhan and Onam, Prime Minister Narendra Modi has decided to reduce the price of domestic cylinders by ₹200. When we came in 2014, only 14.4 crore people had a cooking cylinder. Today, that figure has gone up to 33 crores, out of which 9 crore 60 lakh people have received Ujjwala gas cylinders. People availing Ujjwala gas yojna already get ₹ 200 subsidy…This is a gift from Prime Minister Narendra Modi to the women of the country."
मोदी सरकार का तोहफा!

200 रुपए सस्ता हुआ रसोई गैस सिलेंडर। pic.twitter.com/QcPwF9FLng

— BJP (@BJP4India) August 29, 2023
How much will a cylinder cost now?
Mr Thakur, in its official release, stated that the reduced prices will be effective from August 30. "The price of a 14.2 Kg LPG cylinder will be reduced by ₹ 200 in all markets across the country. In Delhi for instance, the decision will bring down the cost of a 14.2 Kg cylinder from the existing ₹ 1,103 per cylinder to a more affordable Rs 903 per cylinder," read the official statement. 
The reduction in prices of LPG cylinders also applies to beneficiaries under the Pradhan Mantri Ujjwala Yojana (PMUY). The price for PMUY beneficiaries will be ₹ 703. Earlier this year, in March, the Centre had extended a subsidy of ₹ 200 per LPG cylinder under the scheme. 
Earlier the price of a 14.2 Kg LPG cylinder in Kolkata was ₹ 1,129. Now, the rate has dropped to ₹ 929. In Mumbai, the LPG cylinder price has been reduced from ₹ 1,102.50 to ₹ 902.50. On the other hand, in Chennai, these cylinders are being sold for ₹ 918.50. Earlier the price of an LPG cylinder in Chennai was ₹ 1,118.50. 
Petroleum and Natural Gas Minister, Hardeep Singh Puri said that the move is aimed at providing direct relief to families, while also supporting the central government's larger goal of providing essential items at affordable prices. 
He said, "We understand the challenges faced by households in managing their budgets. The reduction in cooking gas prices is aimed at providing direct relief to families and individuals, while also supporting the Government's larger goal of ensuring affordable access to essential items."