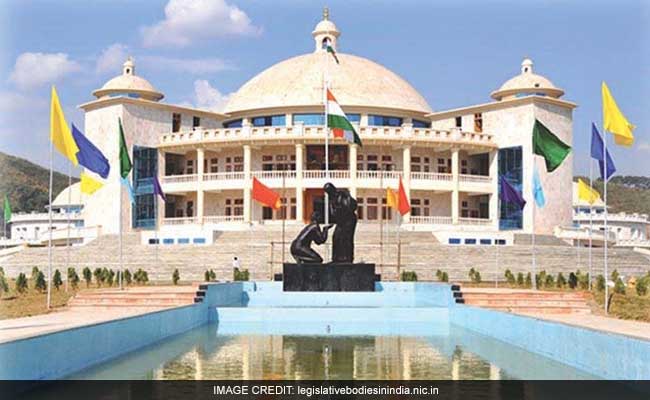 Manipur will hold today its first assembly session since ethnic violence broke out in the northeastern state. The much-awaited session is set to discuss the violence raging for nearly four months.
Here are the top 10 points in this big story:
The Manipur assembly had last convened for the budget session during February-March and the clashes that erupted on May 3 had pushed back the monsoon session.

Manipur Speaker Thokchom Satyabrata Singh said the present situation in the state would be discussed at this one-day assembly session. There will be no question hour or private member motion, according to the assembly's business for the day.

The Kuki-Zomi tribal bodies have rejected the one-day session and 10 MLAs from the community will skip the session. They said it would be unsafe for the legislators to travel to the Meitei-dominated Imphal Valley where the assembly is located. Naga MLAs are likely to attend the session.

The Kuki-Zomi society had requested the Governor to defer the assembly session, but the government denied any special favour. Manipur minister Sapam Ranjan Singh said, "There cannot be any separate administration and the government is clear on this stand."

State BJP sources indicated that few resolutions on the ongoing ethnic crisis are likely to be adopted in the session. On the contrary, the tribal bodies have resolved that no resolution adopted by the assembly will be binding in Kuki areas. Congress too said this one-day session is not in public interest.

Reconvening the assembly had been a major demand from Meitei civil society groups and Opposition parties. An assembly session must be convened within six months from its last sitting, according to Article 174 of the Constitution.

The government had last month recommended a session by August 21, but later revised it to August 28 on not getting a green signal from the Raj Bhavan. Last week, the Chief Minister's Office announced the assembly will reconvene from August 29.

B L Verma, the Union Minister of State for the Development of the North Eastern Region, on Monday said the situation in Manipur is "firmly under control".

An incident of arson was reported from state capital Imphal two days earlier as a mob set three abandoned houses on fire. Early Sunday morning, in Imphal West district, unidentified men had snatched weapons from security personnel.

The violence broke out in Manipur between the Kuki tribe and the Meiteis over the Meiteis' demand for Scheduled Tribes (ST) status. At least 170 people have been killed and thousands internally displaced since then.